A summary of the main points from pharmaphorum's interview series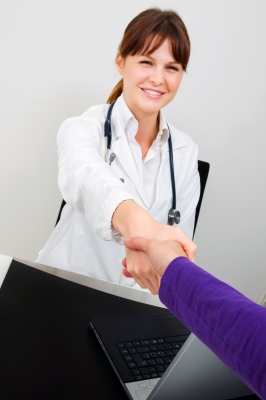 The folks over at pharmaphorum recently conducted a series of interviews with anonymous healthcare providers (HCPs) about how doctors prefer to engage with pharma.
The five part series revealed some great insights into how HCPs view pharma, sales reps, communication, and more. Reading the full interviews is very informative and recommended. But, in the meantime, we have summarized some of the key takeaways:
When an HCP meets with a sales rep, they most want: clinical data and trials, known side effects and toxicity, and (perhaps overlooked) an understanding of the marketplace, like other drugs and devices in the space, up-and-coming trends, etc.
"The most important thing for me is pipeline or up-and-coming drugs… the other thing that's useful to know on the same topic or area is a concept of where things are up to [in the field]…"
HCPs mostly like working with pharma sales representatives and value the one-on-one interaction. There is a preference to have a relationship with an individual rep, who can be a point of contact for follow-up questions. One doctor mentioned the desire for follow-up communication and reminders
"E-mails are great, and we can get things instantly, but then there is something about human-to-human interaction.  You can ask questions [and] they can understand your questions…"
HCPs do visit pharma websites for information, but often just want an easy way to ask a question and/or learn from others
"The issue is with pharmaceutical companies where you don't have a contact and that's difficult, and sometimes the pharma websites are very difficult to navigate. If you want to go get in contact with somebody, it's very difficult to do."
While the HCPs interviewed saw some value in doctor social communities, it was more based on the value of general shared correspondence than trading tips and experiences related to pharma. Also, there is a desire to learn from other HCPs about their experiences, like a portal-based place to host all online pharma-physician Q&A correspondence
"We used to fill out forms when any new drug effect happened to one of our patients and that effect would be published or broadcast to doctors using it. I like this method of feedback."
A more interactive relationship with doctors and pharma can benefit the patients, providers, and companies. A feedback loop is optimal – patients and doctors learn about a drug from pharma companies; doctors learn from their experiences with patients using the drug; pharma companies learn more about the drug and patients using it by communicating with doctors and then adapting their content and messaging based on these learnings
"Companies and doctors need to work more closely rather than not interacting with each other, whether that's email, whether that's telephone calls, whether that's face to face relationships."
The HCPs seemed to be interested in, and to have pondered, a more collaborative relationship with pharma. Some notable ideas were: making independent clinicians available to work in conjunction with sales reps, helping to educate HCPs and their colleagues about a drug and the space/area it covers, and combining efforts to truly help patients
"The best interactions between doctors and pharmaceutical companies are when there is a mutual interest and mutual benefit."
"We complement each other – the pharma industry and doctors."
The relationship between doctors and pharma is constantly evolving, but the essential elements of a partnership – pharma reps providing information on new drugs and doctors prescribing pharma's new drugs – is as important as ever. If these anonymous interviews prove nothing else, they show that doctors do value the service pharma reps provide, but there are still many ways the process can be improved and advanced.
Image Source: Ambro
______________________________________________________
Subscribe to the blog
Connect with Brandkarma on LinkedIn  Facebook  Twitter 
About Brandkarma
Offering healthcare companies the highest level of strategic and creative marketing for specialty pharmaceutical and biotech products, medical devices, diagnostics, and OTC brands, Brandkarma is a champion of intense engagement, measuring its achievements by its clients' success.
Visit the Brandkarma website or Contact Us or Request an RFP
RELATED TOPICS

Ken is a great deal more than just the president of a medical communications company. He is something of a hybrid. He's part marketing manager, part creative director, and part copywriter. To the chagrin of his peers—but to the delight of his clients—Ken is a consummate perfectionist. As a former creative director for a high-end consumer agency, he challenged his creative teams to go beyond the mundane to produce work with real creative impact, something he's just as fervent about today. From producing and directing TV commercials, to launching DTC and Rx-to-OTC switches, Ken brings his clients a world of experience in OTC pharmaceuticals as well as business, lifestyle, and high-end consumer products and services. Whether huddled with clients behind a mirror in a market research center in Houston, facilitating a strategic workshop in Madrid, or developing a global campaign either in the New Jersey or California office, Ken is always fully engaged, bringing "bestness" to all areas of his hectic but full life.