Shortly after founding the Institute of Health Improvement ("IHI") in 2004, Dr. Donald Berwick and his team researched and discovered that hospitals had an average "defect" rate of nearly 10%.
10 percent.
How many industries today would accept a manufacturing process that resulted in 1 out of every 10 products coming out defective?
Simple answer: 0.
Dr. Berwick aimed to improve patient safety protocols to ultimately save lives, but the task was daunting. How would he and his 75-member team go about changing decades of routine in an industry traditionally known for its aversion to change?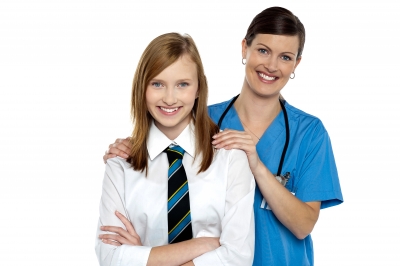 The IHI unknowingly employed a strategy that can best be explained by the elephant and rider metaphor. This metaphor illustrates how people are motivated by 2 factors: the rational mind and the emotional mind. The rider, the rational mind, is persuaded by logical incentives. Meanwhile the elephant, the emotional mind, is large and powerful and needs its own persuasion to do what the rider wants him to do. Logic will not work here. For change to occur you must appeal to the elephant and the rider through a number of gradual steps that make the end goal seem not so formidable. You need to shape the path. If you motivate the elephant, direct the rider, and shape the path, dramatic change can and will ensue.
Dr. Berwick and his team gave healthcare practitioners an overwhelming, yet very specific goal—to save 100,000 lives—by a specific date and time—June 14, 2006 at 9 AM.
To help doctors achieve what they viewed as the impossible, the IHI shaped the path by presenting 6 very specific and tangible processes that could be easily executed to avert a number of adverse events. One such process aimed to prevent relatively common central line infections by implementing a series of interdependent, scientifically grounded steps called the "Central Line Bundle."
Despite the obvious logical incentive to save lives, many of us in the industry know that doctors and hospitals are creatures and systems of habit. The rider with his logical mind would not be enough to persuade an elephant that is so averse to change. So, Dr. Berwick introduced families of patients affected by preventable hospital-related deaths and illnesses to doctors, which effectually hit an emotional chord; the elephant was beginning to move.
See if Dr. Donald Berwick and his team successfully met their goal of the 100,000 lives campaign in the final installment, Part 3.
Read Part 1 for background on the Affordable Care Act and Dr. Berwick.
____________________________________________________
Subscribe to the blog
Connect with Brandkarma on LinkedIn Facebook Twitter
Follow Devon Malecki on Twitter @bznsdoc and Connect with Devon Malecki on LinkedIn
About Brandkarma
Offering healthcare companies the highest level of strategic and creative marketing for specialty pharmaceutical and biotech products, medical devices, diagnostics, and OTC brands, Brandkarma is a champion of intense engagement, measuring its achievements by its clients' success.
Visit the Brandkarma website or Contact Us or Request an RFP
RELATED TOPICS

Ken is a great deal more than just the president of a medical communications company. He is something of a hybrid. He's part marketing manager, part creative director, and part copywriter. To the chagrin of his peers—but to the delight of his clients—Ken is a consummate perfectionist. As a former creative director for a high-end consumer agency, he challenged his creative teams to go beyond the mundane to produce work with real creative impact, something he's just as fervent about today. From producing and directing TV commercials, to launching DTC and Rx-to-OTC switches, Ken brings his clients a world of experience in OTC pharmaceuticals as well as business, lifestyle, and high-end consumer products and services. Whether huddled with clients behind a mirror in a market research center in Houston, facilitating a strategic workshop in Madrid, or developing a global campaign either in the New Jersey or California office, Ken is always fully engaged, bringing "bestness" to all areas of his hectic but full life.