Brandkarma's Top Travel Tips
Whether we are presenting to clients, helping out with sales training, attending conferences, or (once in a while) going on vacation, employees at Brandkarma spend a lot of time traveling and living on the road. Our employees used their vast experience to present Brandkarma's top travel tips.
Do YOU have any to add? Add your travel tips in the comments!
Get a bottle of water on the way to the airport. Then you don't have to pay $6 for bottled water at the airport.
Ken Ribotsky, President and Chief Executive Officer
Bring along an old pillowcase to store your dirty laundry.
Maryanne Kelleher, Vice President, Account Group Supervisor
Pack one trash bag and two freezer bags. Anything that's wet, dirty, or smells goes in the trash bag on the way home. Anything that can leak or spill goes into the freezer bags on the way out and on the way back.
Jeff Werner, Interactive Art Director
Just breathe…
Anna Eliopoulos, Senior Account Executive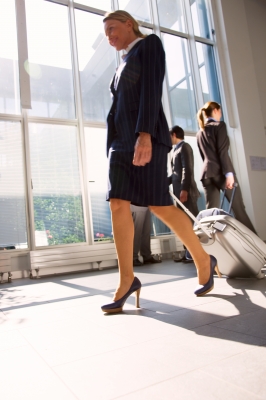 For the plane ride take a good book – time flies when you've got a page turner.  And once you've landed, no matter where, take it all in – whether it's for business or pleasure.  The people, the scenery, the smells – you'll notice something different every time.
Nisha Shah, Media Planner
Book/pick up your rental car while you're waiting for your luggage.  They're usually located near the baggage carousel.
Mark Kalet, IT Manager
When being taken to the airport, have the driver drop you off at arrivals instead of departures. That way, you avoid all the traffic congestion. Likewise, when being picked up, have the driver pick you up at departures.
Jim Quickstad, Art and Production Director
Always let a hotel know when you are checking in late in the evening. If you arrive past midnight, the reservation can get erased from the system and you're stuck without a room.
Ken Ribotsky, President and Chief Executive Officer
Always wear a hoodie (so hair does not touch the back of the seats), carry Wet Ones (for quick hand sanitizing), bring fresh fruit/a sliced sandwich/baggie of almonds (for easy snacking), and bring a variety of magazines (in case a movie is not shown or you have already seen it).
Wendy Wittkofski, Editorial Supervisor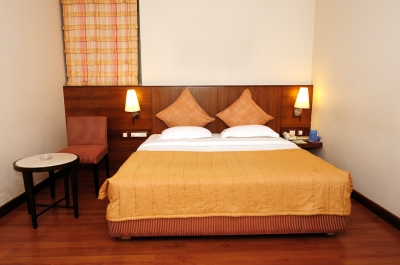 Visit Internations.org when traveling internationally or domestically. It has forums about the best restaurants, hotels, and entertainment venues from both local and foreign perspectives. I've used it while traveling in West Africa, Europe, and California. It works well!
Ashley Smith, Business Development Specialist
Always bring toilet paper. You never know when you will need some.
Candice Scaltro, Office and Accounting Assistant
Bring more than one pair of shoes. You always wind up on your feet a bit more than usual when  you travel. The same pair of shoes that are comfortable at home sometimes become uncomfortable while on holiday/business, especially if you are doing a lot of walking.
Lindsey Trella, Senior Designer
Don't forget to bring your laptop and charger.
Mandy Graziani, Media Director
You can forecast the best time to buy airline tickets using Bing.
Tho Bach, SEM Specialist

Pack light – makes you more mobile, because you never know when you might get some extra time to walk around the city before coming home.
Diana Lee, Account Executive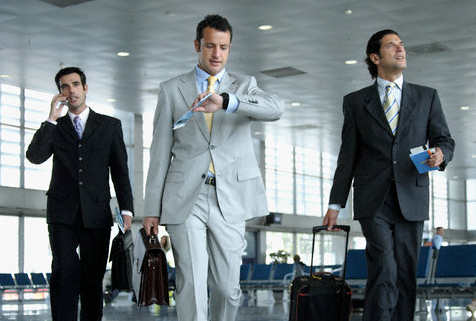 If you are only going to be in a city or country for a few days (and will be working most of the time), take a bus tour so you get to see all of the city or country.  It also helps you narrow down places you may want to visit in more depth.
Dana Kababik, Copy Supervisor
Bring socks, if you're not already wearing any, for walking through security when you have to remove your shoes, sandals, or flip-flops. Then you won't have to walk on the dirty floor with bare feet!
Dorene Ribotsky, Executive Vice President and Chief Creative Officer
Don't drink the water. Anywhere.
David Cho, Senior Art Director
Pack enough clean underwear and socks. The worst thing is having to wear dirty or wet socks and dirty undies!
Angela Medina, Account Supervisor
The best advice I have for traveling is to pack fiber bars and Metamucil ¾ this helps in the "feeling healthy" department.
Chelsea Vogt, Office Administrator
Layers, layers, layers! Planes are notoriously either too hot or too cold, so I always dress in layers when flying. There's nothing worse than being freezing cold or stifling hot on a long flight.
Sandi Gruehl, Associate Editor

Bring an empty Nalgene or Thermos through security, then fill it up at a water fountain. Boom: water for your wait in the terminal and whenever you want it on the plane. For free!
Neil Horowitz, Social Media Marketing Analyst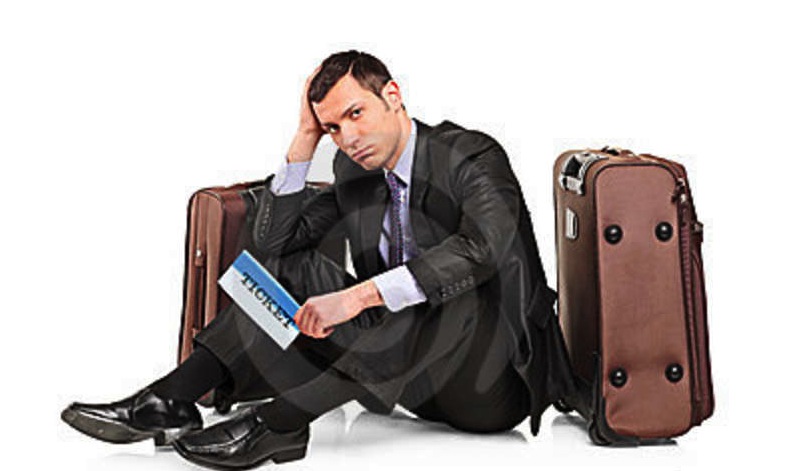 Be curious. Do as the locals do.
Kat Leaver, Group Copy Supervisor
Try to never fly in and out of LAX. Instead, choose John Wayne or Long Beach airport. ALWAYS fly direct, unless your route requires a layover. NEVER check bags…and don't forget your pants if you are going on a pitch.
Devon Malecki, Senior Vice President, Medical Strategy and Brand Strategy
To pack more efficiently, roll all of your clothing. You will be able to fit a lot more clothing in your luggage this way. Also, download airline apps on your cell phone so you can check in and get flight alerts on your mobile phone.
Shelby Woods, Senior Executive Assistant
Get a Redbox movie at one location, watch it on the plane, then return it at another location, anywhere in the U.S. Watch a movie for $1 while you fly!
Paul Moorcroft, Chief Financial Officer
While most hotels have a gym, there are those that do not or there is just not enough time to keep up your daily exercise routine. While traveling, perform exercises with resistance tubes and bands, as well as body weight exercises like push ups, squats, lunges, and ab exercises, and crunches and planks.
Donna Diefenbach, Project Director
When you're driving across the country and need a potty break, rest stops are a surprisingly good option.  They are cleaner than most of the McDonald's bathrooms, believe it or not!
Lauren Gonda, Project Manager
Don't walk barefoot in the jungle.
Ryan Nibouar, Account Supervisor

______________________________________________________________
About Brandkarma
Offering healthcare companies the highest level of strategic and creative marketing for specialty pharmaceutical and biotech products, medical devices, diagnostics, and OTC brands, Brandkarma is a champion of intense engagement, measuring its achievements by its clients' success.
Visit the Brandkarma website or Contact Us or Request an RFP
---
RELATED TOPICS

Ken is a great deal more than just the president of a medical communications company. He is something of a hybrid. He's part marketing manager, part creative director, and part copywriter. To the chagrin of his peers—but to the delight of his clients—Ken is a consummate perfectionist. As a former creative director for a high-end consumer agency, he challenged his creative teams to go beyond the mundane to produce work with real creative impact, something he's just as fervent about today. From producing and directing TV commercials, to launching DTC and Rx-to-OTC switches, Ken brings his clients a world of experience in OTC pharmaceuticals as well as business, lifestyle, and high-end consumer products and services. Whether huddled with clients behind a mirror in a market research center in Houston, facilitating a strategic workshop in Madrid, or developing a global campaign either in the New Jersey or California office, Ken is always fully engaged, bringing "bestness" to all areas of his hectic but full life.